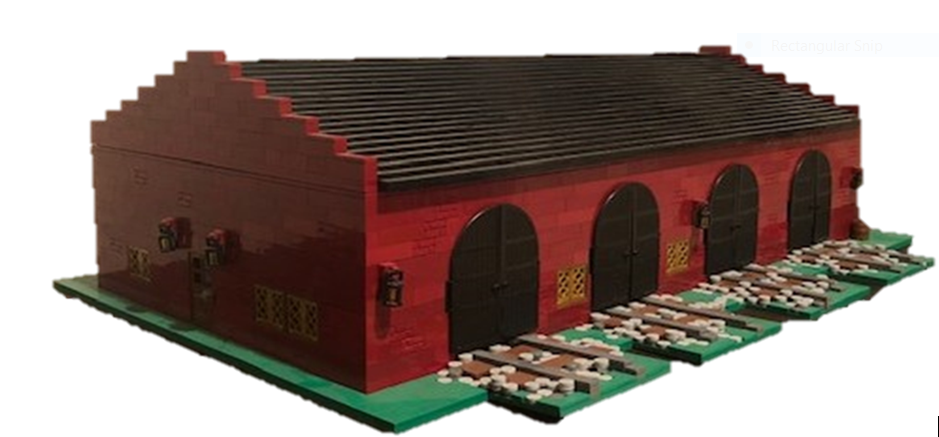 We envision a location and space where children want to be. A place which taps into children's imagination and creativity while providing the needed clinical resources to help them succeed in life. With that in mind we would like to give you a glimpse of the vision that we see for the future.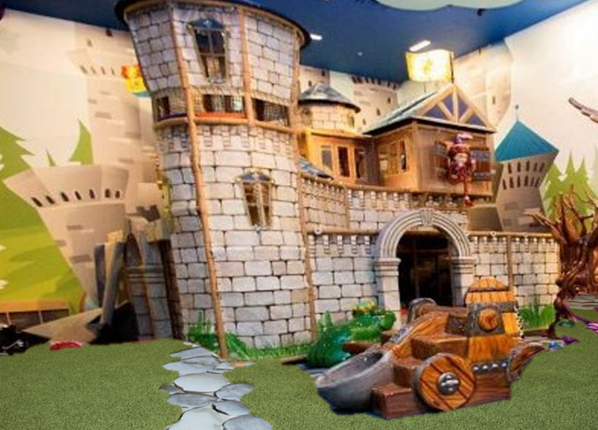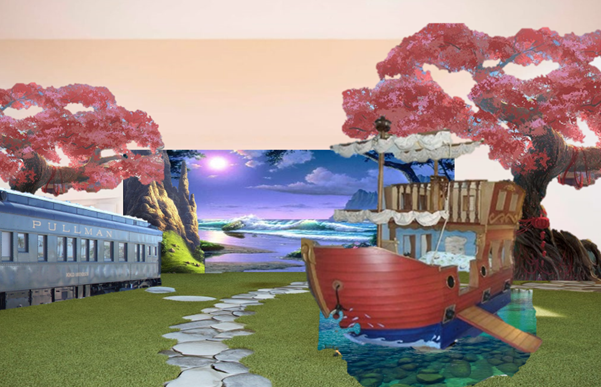 After parking their car in the side parking lot, a young family exits their car and sees a tall arched metal entry sign standing above the main entrance to their destination. It reads "Imagination Station," and looks very much like an old train sign for a train depot.
Walking through the arch the family sees a medium size building made of red brick. Giant arched train engine doors span one side of the building. After the children and family finish their counseling session, the counselor asks that children if they would like to "board a train car and travel to a place of castles and pirate ships.?" The looks on the children's faces read: "Is the counselor for real? And... No way! "The counselor smiles and leads the family to a room full of indoor trees, castles, train cars, a pirate ship, floating clouds and so much more!
This is the environment we at Tracks 4 Kids aim to make, a place that encourages imagination, freedom of thought, and inspires creative problem-solving skills.
Images of the Imagination Station
Imagination Station Concept
Of all the amazing things children find interest in as a child, one of the most fascinating and long lived for many children is their love of trains. So, the first room our children enter in the Imagination Station Clinic is…. A train depot.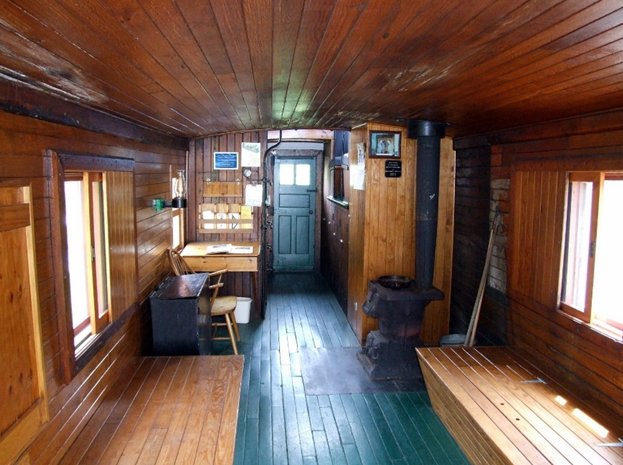 Our train car room further enhances the creative process of our children by providing an ever-changing environment. Often with children who have ADHD, it's difficult to help them stay on track. Once they get used to an environment their ability to stay focused may wain. But in our train car, new and ever-changing visual cues keep the environment interesting to the child. On one side of the train car are flat screen TVs (that look like train car windows) which can provide continual changing scenery or clinical videos. On the other side of the train car, windows can either be draped or opened to reveal a wonderland of imaginative play ( a castle and pirate ship playground) a reinforcer for the child's successful follow-through of clinical interventions.
The Creative Process Paradigm
In all of our programs we follow the Creative Process Paradigm in seeking to help our kids.
The creative process paradigm has three underlying assumptions:
Children with developmental delays that show a significant level of intelligence but lack the ability to easily learn through observation will naturally use the creative process to find alternative solutions.
With children who have developmental delays, the creative process is almost always one of their biggest strengths.
The environment is a key factor in both encouraging, and enhancing the creative process in children.
What is the creative process? We see creativity not as an abstract idea on how imaginative or artistic a child is but as a problem solving tool. In short, creativity is the combining of old ideas or concepts with new idea to develop alternative solutions to various problems.
Used effectively, the creative process can help us develop a range of items from better ways to study for an Autistic child to new treatments for cancer.
Our clinical environment expressed above seeks to use the environment in such a way as to enhance treatment outcomes, to not only encourage children to come to see the clinicians but also acts as a clinical tool providing various treatment strategies and interventions that can be used not just by the counselors involved but also by the parents for the welfare of their own children.